About ellipticSecure
With cyber crime and malware attacks on the rise, IT administrators and Chief Security Officers are forced to step up the security of their IT environment. Organisations with sensitive data such as banks and lately cloud service providers have been using HSMs to secure their encryption keys and certificate authority root keys on a tamper resistant, physical device for a while. ellipticSecure now provides general purpose HSMs and Hardware Security Keys to small and medium enterprises in the form of the eHSM and MIRkey.
The eHSM is designed to sign web and other digital certificates while safe guarding the sensitive private keys. Even in the event of a cyber-security breach the keys are safely stored on the physical eHSM device and inaccessible to any virus or human. The keys cannot be copied and remain safe without compromising client data or signing certificates.
ellipticSecure's eHSM is the first Hardware Security Module that offers a full stack of security features while making them accessible and easy to install in any IT environment without the need for additional training thanks to our easy to use management utility. Any IT professional will find it easy and simple to use. Our support team is on stand-by to offer immediate assistance and integration support.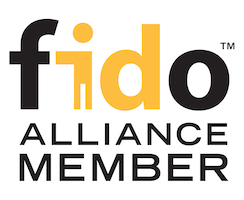 ---
Leave a Message
Get in touch